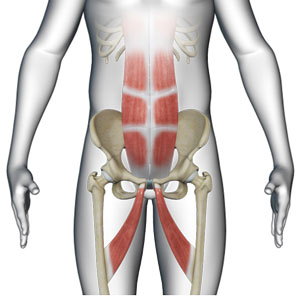 When doctors talk about sports hernia, they can be discussing almost any strain or tear of a muscle, tendon or ligament in the groin area, or even the lower abdomen. This condition is also sometimes called a core muscle injury. It affects many athletes and usually gets worse with sports activity. Sports hernia should not be confused with a traditional hernia, which happens when an organ such as the intestines pushes through nearby muscle or other tissue.
Sports hernias are hard to diagnose because the symptoms are similar to other types of painful groin injuries. To make sure of the diagnosis, Dr. Bharam conducts a detailed, careful examination, which can include magnetic resonance imaging.
As with most conditions Dr. Bharam treats, he starts sports hernia treatment with a non-surgical mindset. He typically prescribes rest and anti-inflammatory medications and, when needed, physical therapy and various types of injections such as steroids and nerve blocks. When surgery is necessary, intensive physical therapy is usually part of the post-operative regimen.
Related Topics