It was honored to speak among my esteemed colleagues at the annual AANA conference on hip and groin conditions in athletes. It's always a pleasure to be part of this great organization.
Posted on: 16-August-2022
Cornell Executive MBA/MS in Healthcare Leadership Class of 2022
Posted on: 20-Jun-2022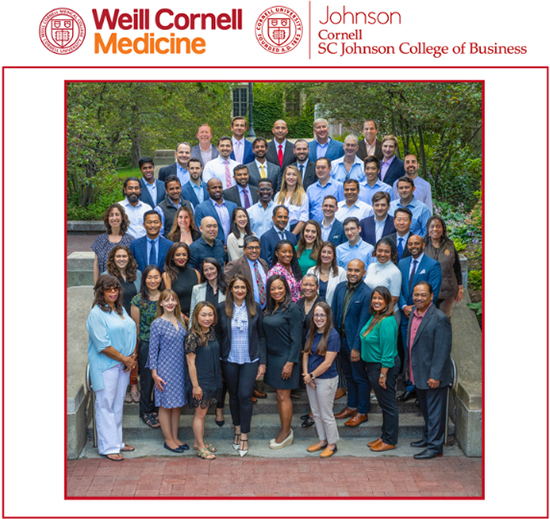 Keynote Speaker – 2017 ISHA Annual Meeting
Posted on: 09-Jun-2021
Dr. Srino Bharam was a keynote speaker talking about a decade of Hip Arthroscopy and Athletic Groin Injuries at the 2017 ISHA Annual Meeting Santiago, Chile.
Below are the lectures and panels he participated in:
Podium Paper Presentations
Hip Arthroplasty Co-Chair – Orthopaedic Summit 2017
Posted on: 09-Jun-2021
Dr. Srino Bharam recently was a Faculty Member, and Co-Chair of Hip Arthroplasty Program, at the Orthopaedic Summit 2017, in Las Vegas, NV.
Below are the lectures and panels he participated in:
Hip Preservation for Life
Lecture
My Approach to the Lateral Pelvis – Gluteals and BeyondPresenter
Hip Preservation for Life Panel
Discussion
Hip Preservation Case Panel
Faculty
Hip Preservation for Life
Lecture
It's Athletic Pubalgia
Presenter
Hip Preservation for Life
Lecture
Complete Technology Over Reason – Do It Open
Presenter