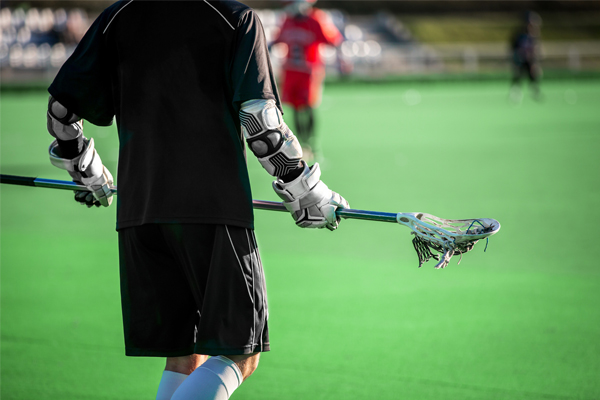 Advancements in arthroscopic technology have helped athletes and weekend warriors return to sports in ways that were unimaginable in previous years. The advancements in imaging and arthroscopic procedures allow labral tears of the hip to be diagnosed more frequently today, with hopeful outcomes than in the past.
Labral tears are a common injury of the hip, particularly with young athletes who may have underlying hip anatomy issues, such as hip dysplasia or impingement. A labrum tear is painful and leads to instability and breakdown within the hip. The most common cause of a labral tear is trauma to the hip, which is more common in sports with high-impact and repetitive movements, such as football, soccer, and golf. With the advancements in surgical techniques, surgeons can now repair or reconstruct the labrum restoring the function of the hip.
The good news is that surgically correcting labral tears of the hip arthroscopically is one of the most successful surgeries, with a high success rate. A recent study, reported 92% return to sport at near pre-injury levels in athletes aged 13–23 who underwent hip arthroscopy at 2 years.¹ Research shows that hip arthroscopy success rate is over 81 percent.² Hip arthroscopy surgery is also considered the safe with very few complications.³
Arthroscopic hip surgery is typically done in an outpatient setting, where the patient returns home on the same day as the surgery. Most people can return to normal activities two to three days after the operation, depending on the nature of the activity. Elite athletes need more time to rehabilitation and strengthen for return to play, which can include an additional three to six months.
If you suffer or a loved one suffers from a painful hip injury, and suspect that it could have a labral tear, Dr. Bharam can offer hope. Dr. Bharam treats elite-level athletes and dancers of all ages for common sports injuries of the hip and groin. Dr. Srino Bahram is an experienced surgeon offering innovative treatment options for your chronic hip pain, providing the best outcomes and experiences for all patients. Contact the Hip & Groin Center today at (212) 691-3535.
Author: Dr. Srino Bharam is a board-certified, fellowship-trained sports medicine orthopedic surgeon specializing in the treatment of athletic injuries of the hip and groin. Dr. Bharam has over 20 years of experience in treating injuries and conditions of the hip with the goal of restoring athletes and patients to an active lifestyle.
Source:
https://www.ncbi.nlm.nih.gov/pmc/articles/PMC9037737/
https://orthoinfo.aaos.org/en/treatment/hip-arthroscopy/