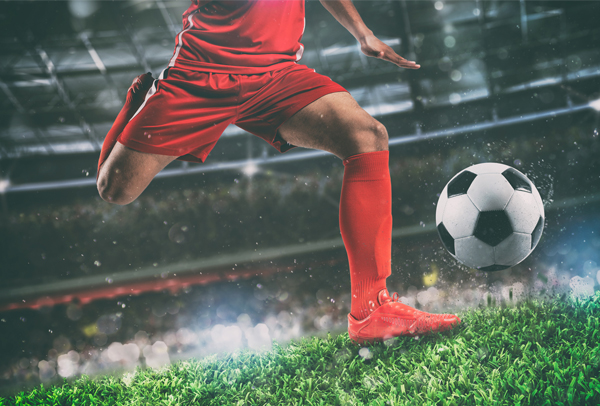 Groin injuries in athletes can be painful and relentless. Athletes can sit on the sidelines due to groin pain if left untreated.
The groin plays a vital role not only in an athlete's performance but in their everyday functionality. Throughout a normal day, the muscles in the groin area often work harder than most other muscles in the body. Therefore, it is important to watch for possible symptoms.
Symptoms of a groin injury can include bruising, swelling, weakness and tenderness in the groin area. Groin injuries can often result in pain when kicking, coughing, sneezing, lifting, and physical activity.
Because the symptoms of a groin injury and an adductor injury are so similar, athletes should see an orthopedic sports medicine specialist to receive an accurate diagnosis and begin the appropriate treatment.
A common diagnosis for groin pain in athletes is a sports hernia. Though "sports hernia" is the most-used name for this injury, athletic pubalgia is the more accurate term, because a hernia may not be the cause of pain. A hernia happens when the muscular wall along the groin area allows parts of your body to protrude outward. A sports hernia is a strain or tear of a muscle, ligament, or tendon in the groin area.2 Once again, a sports medicine specialist is most equipped to diagnose and treat this sport-related injury.
Dr. Bharam is a leading sports medicine specialist who treats rare groin injuries with advanced treatments options. Athletes experiencing groin pain can get help from Dr. Bharam and back in the game!
Author:
Dr. Srino Bharam is a board-certified, fellowship-trained sports medicine orthopedic surgeon specializing in the treatment of athletic injuries of the hip and groin. Dr. Bharam has over 20 years of experience in treating injuries and conditions of the hip with the goal of restoring athletes and patients to an active lifestyle.