Avascular necrosis happens when blood is prevented from reaching bone tissue. Once cut off from its blood supply, the bone tissue loses access to vital nutrients that it needs to stay healthy. Over time, the bone can experience tiny breaks that make it unstable. Without treatment, the bone will eventually collapse.
At first, avascular necrosis doesn't show any symptoms. As the condition progresses, it can cause pain when you put weight on the affected joint. Eventually, avascular necrosis will cause joint pain even when you're lying down.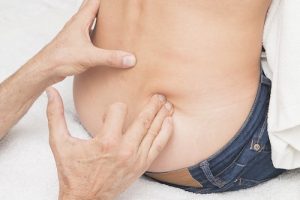 You can get avascular necrosis in a variety of ways. Some people get the condition because of a fractured bone or joint blocks the
flow of blood. Others get avascular necrosis from taking high doses of steroids and drinking alcohol excessively. Tobacco smokers, people who take corticosteroid medications and patients with sickle cell disease, leukemia, lupus or HIV also have higher risks of developing avascular necrosis.
Luckily, Dr. Srino Bharam has three treatments that offer excellent results for patients with avascular necrosis of the hip.
Regenerative Injections for Avascular Necrosis Treatment
Regenerative injections are becoming an increasingly popular avascular necrosis treatment in New York. The procedure requires taking bone marrow from an unaffected part of the body and injecting the marrow into the hip affected by avascular necrosis. During the procedure, your doctor will surgically remove a core of dead hip bone and replace it with stem cells.
When done correctly, the stem cells can grow into new bone, effectively eliminating the necrotic area. Many doctors consider regenerative injections an experimental approach to treating bone necrosis, but Dr. Bharam has gotten positive results from the procedure.
Hip Arthroscopy for Treating Avascular Necrosis
Hip arthroscopy is a minimally invasive surgical technique for treating avascular necrosis. Hip surgery used to require months of healing and rehabilitation. With arthroscopy, though, you can recover much more quickly.
Hip arthroscopy procedures begin by giving your doctor a way to observe the damage done to your hip bones. By threading a miniature camera into the hip joint, Dr. Bharam can see the full extent of the damage causing your avascular necrosis.
Since arthroscopy is a minimally invasive procedure, it uses tiny instruments that only require a few small incisions to reach the underlying cause of avascular necrosis. Once your doctor has identified the source of the problem, he can repair the damaged area to improve blood flow to the hip.
Femoral Osteoplasty as an Avascular Necrosis Treatment
In some cases of avascular necrosis, the ball joint of your femur (thigh bone) can push incorrectly into the hip joint socket. When this happens, it's possible that you can recover through a combination of rest, physical therapy and injections. When those treatment options don't work, you may need femoral osteoplasty to correct the problem.
With femoral osteoplasty, Dr. Bharam reshapes the femur head so it doesn't put as much pressure on the hip socket. Depending on how the bones are shaped, your surgeon can use less invasive arthroscopic techniques to reshape the bone, which gives you a shorter recovery time so you can get back to your life as soon as possible.
Treating avascular necrosis in NYC gives you several options to explore. If you need treatment for avascular necrosis in New York, schedule an appointment at the Hip Preservation & Groin Center. The center has locations on the Upper East Side and Columbus Circle. You can also schedule appointments at the Hip Preservation & Groin Center in Wyckoff, New Jersey.
Once you choose a convenient option for you, you can take the first step to treating your avascular necrosis.