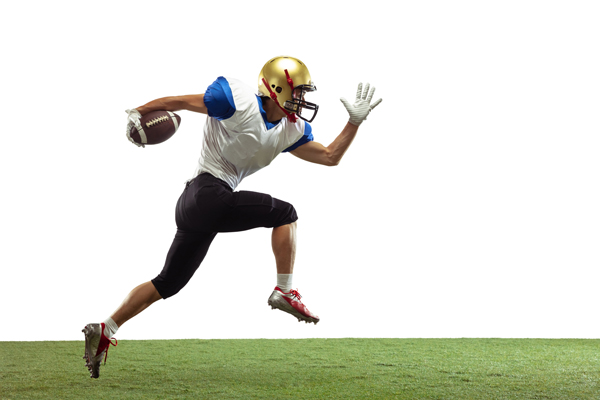 It's not uncommon to see athletes sitting on the sidelines due to a groin-related injury. Groin injuries are common in sports that require a lot of twisting, turning, sudden stops, and explosive movements.
The groin region (the junction between the abdomen and the legs) is located in the portion of the body referred to as the "core". You may have heard about the importance of "strengthening your core muscles". These are the muscles that extend from your chest to your mid-thigh. Groin pain in athletes commonly results from a "core muscle injury", also known as a "sports hernia", or "athletic pubgalia". The core muscles involved are typically the abdominals, obliques, and adductors (located on the inner thigh).
Common groin injuries are typically from overuse that can affect muscles, tendons, and ligaments. Athletes usually complain of chronic pain, or intermittent sharp pain, and limited mobility that ultimately affects their game.
One of the most challenging aspects of treating groin pain is establishing an accurate diagnosis. Due to the complexity of the region, and the various types of groin injuries, inaccurate diagnoses are often common.
It is vital that you see a sports medicine specialist to ensure you receive a precise diagnosis, so you don't have to waste any more time on the sidelines. Dr. Bharam specializes in groin-related injuries and offers advanced non surgical and surgical treatment options for groin injuries. If you or a loved one suspect that you might have a hard to diagnose injury in the groin area, Dr. Bharam can help.
AUTHOR: Srino Bharam MD, MBA is a board-certified, fellowship-trained sports medicine orthopedic surgeon and professor of orthopedic surgery specializing in the treatment of athletic injuries of the hip and groin. Dr. Bharam has over 20 years of experience in treating injuries and conditions of the hip with the goal of restoring athletes and patients to an active lifestyle.