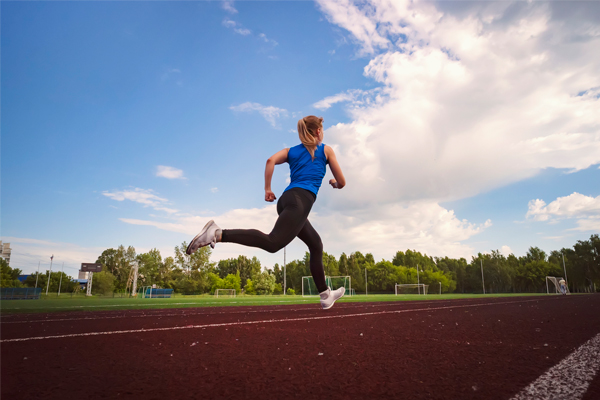 Hip pain can affect your athletic performance, or even hinder your daily activities. After exhausting conservative treatments without relief, patients may be a candidate for hip arthroscopy surgery. The word arthroscopy is derived from two Greek words which literally means "to look within the joint", which is exactly what your surgeon will do during the procedure.
Due to the minimally invasive nature of arthroscopic hip procedures, patients can get back to doing what they love with much less downtime than traditional hip surgeries. Here's what you can expect:
Benefits of Hip Arthroscopy:
Shorter hospital stay - typically same-day discharge
Less pain, less blood loss, and less risk of infections
Less scarring
Minimally invasive
Minimal soft tissue damage compared to traditional hip surgery
Quicker return to daily activities and sports
Timeline and Recovery:
Return home the day of surgery (for most patients)
Your pain will be managed through NSAIDs and ice
Use of crutches for the initial postop recovery or as determined by your doctor
Physical therapy- generally lasts for several weeks
Your surgeon may recommend you wear a specific brace during recovery
Avoid strenuous lifting or exercising for a few weeks(with exception of physical therapy)
Return to daily activities typically occur 4-6 weeks, sports activities 3-6 months
Dr. Srino Bharam, founder of the Hip and Groin Center is a leading orthopedic surgeon specializing in hip preservation and athletic injuries of the groin and hip. Dr. Bharam has been performing hip arthroscopy procedures for over 20 years with numerous research studies and publications as an academic and clinical pioneer in this field. If you have been dealing with chronic hip pain from an athletic injury, contact the Hip & Groin Center for expert care of the hip and groin.
AUTHOR: Srino Bharam MD, MBA is a board-certified, fellowship-trained sports medicine orthopedic surgeon and professor of orthopedic surgery specializing in the treatment of athletic injuries of the hip and groin. Dr. Bharam has over 20 years of experience in treating injuries and conditions of the hip with the goal of restoring athletes and patients to an active lifestyle.